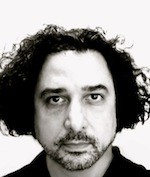 Julian Jahanpour
+34 635 104 581
jjahanpour@barcelonavoices.org
tipo de voz / acento: hombre / Británico
origen: Inglaterra, Reino Unido
rango de voz: medio / medio-alto
especialidad: interpretación / voz en off
Julian ha trabajado en muchos proyectos como actor y músico. Comenzó su carrera en teatro profesional a los 9 años en Inglaterra y ha trabajado como actor en Barcelona y por toda España desde 1996. Disfruta trabajar como actor de voz y ha hecho cuenta cuentos, personajes, anuncios, peliculas y narración para materiales educativos.Además de actuar Julian ha escrito y grabado música para diversos proyectos.
Animación
La voz de Digimouse - Planeta M3D
Narración de cuentos
"Barcelona through the eyes of a child" - (L'Home i la llum).
Educativos